Brooks Atkinson Theatre Information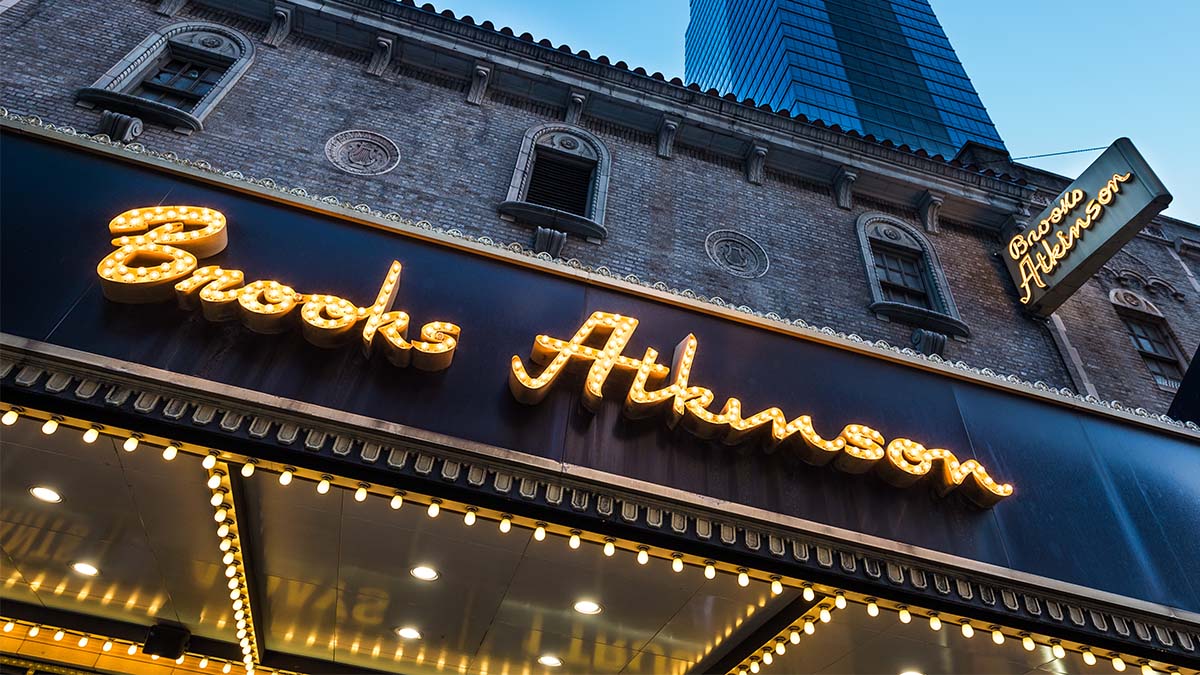 The Brooks Atkinson Theatre is a Broadway theatre located at 256 West 47th Street in Manhattan, New York. It was originally opened as the Mansfield (in honor of the distinguished actor Richard Mansfield) on February 15, 1926. In 1960, the theatre was rechristened as the Brooks Atkinson Theatre in tribute to the New York Times drama critic. The theatre is currently under the direction of the Nederlander Organization.
The Brooks Atkison Theatre was designed by architect Herbert J. Krapp and constructed by the Chanin brothers. From 1933- 1945, the theatre fell into relative disuse. The theatre gained back its glory days when Michael Myerberg bought and leased it to CBS for television productions. Known as CBS Studio 59, the theater played host to the long-running panel shows What's My Line? and I've Got a Secret. In 1960, it returned to legitimate use and the Nederlander Organization purchased part-ownership of the Atkinson in 1967.
In 2000, the interior was refurbished with restored decorative finishes by EverGreene Architectural Arts. The theatre is now once again illuminated by the original chandelier that had been removed 40 years ago. Currently, it has 1,069 seats and is considered one of the best theatres in New York city.
Waitress set the box office record for the Brooks Atkinson Theatre, grossing $1,608,292 in the week ending on January 21, 2018, over 8 performances. Additionally, Sara Bareilles began her return run, performing as the show's main character, Jenna, alongside singer Jason Mraz.
For more information on the Brooks Atkinson Theater please read these additional pages:
Brooks Atkinson Theatre Parking:
Read about parking options and rules at the Brooks Atkinson Theatre.
Ticket Policies:
Read about our ticket guarantee and refund policies.
Brooks Atkinson Theatre Seating Chart:
View the venue seating chart for most major events.