Brooks Atkinson Theater | New York, NY
What do queens do when a king breaks their heart? They turn from Tudor queens to divas and pop icons! The six wives of Henry VIII will now take a stand and tell their stories onstage with what is said to be the "remix of five hundred years of historical heartbreak into a Euphoric Celebration of 21st-century girl power!" SIX is theatre musical showcasing her royal highnesses' stories of love, betrayal, and tragedy that could possibly end in a happy-ever-after. Catch this all-woman cast and all-woman band sizzle with energizing showmanship at the Lena Horne Theatre in New York, New York. Tickets are now on sale!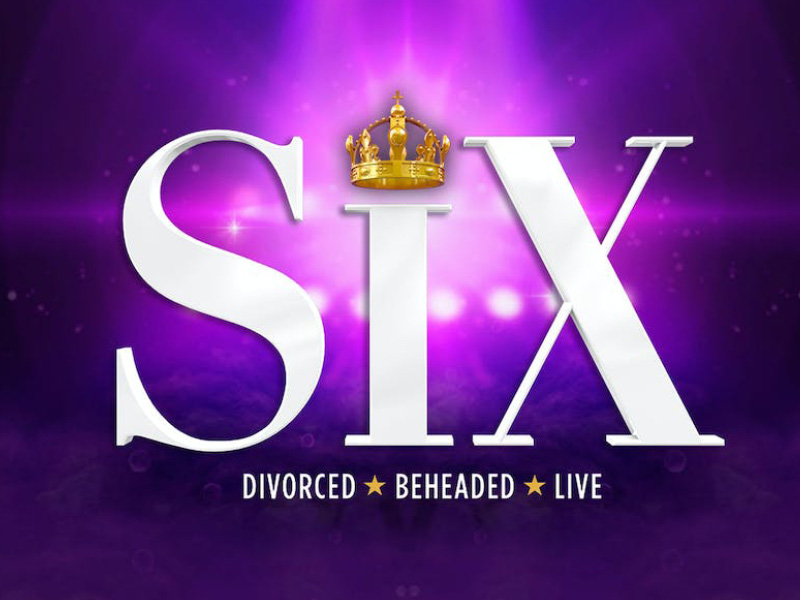 It was just announced that Six: The Musical is retaining the six female leads who created their roles in Chicago when the musical moved to Broadway. Playing the wives of Henry VIII will be Adrianna Hicks as Catherine of Aragon, Andrea Macasaet as Anne Boleyn, Abby Mueller (formerly of Beautiful fame) as Jane Seymour, Brittney Mack as Anna of Cleves, Samantha Pauly as Katherine Howard and Anna Uzele as Catherine Parr. Six has opened to incredible reviews all around the UK and North America so far, and the West End production was nominated for a total of five Olivier Awards (London's version of the Tonys) including Best New Musical! Check out their killer performance from the Olivier Awards below: This show is certain to leave you stunned, some come to the world famous Lena Horne Theatre in New York for a night of surreal entertainment.